✔️Aussie Company ✔️45 Day Money-Back Guarantee
About

Clean glass and stainless steel appliances to a streak-free shine!

The secret is the revolutionary scale design, inspired by the design of fish scales... The material is far more effective than regular towels. Clean up messes in just one quick wipe!

Featuring super absorption technology, the innovative ScaleTech™ microfibre collects dirt and liquid up to 7x its own weight.

This one cloth truly cleans it all! It's perfect for: 

Cleaning up spills and even the toughest stains
Drying plates and cooking utensils
Wiping countertops
Cleaning windows
Polishing glass surfaces
Dusting 

Tired of leaving lint behind with all the other inferior microfibre cloths? This cloth is lint-free. Meaning one quick wipe, and no trace is left behind!

Features: 

Antibacterial

Hygienic

Soft, comfortable

Durable, long-lasting

Reusable and washable

High absorbance (hold up to 7x its weight)

Never worry about poor quality materials wearing down over time. These cloths by Purify™ were crafted to last! Featuring a durable, long lasting design and self-cleaning function means it's easy to use, and lasts a lifetime.

A true no brainer for every household!

How Does It Work?
The cloth is highly effective due to the revolutionary material blend, inspired by fish scales. It can be used either dry or damp.

1) Dry: Using it dry is perfect for dusting, drying and wiping over surfaces.

2) Damp: To use it damp, first wet and then wring any excess water. This method is suitable for cleaning and polishing a range of surfaces.

Specifiations:
Size: 25 x 25 cm (9.84 x 9.84 inches)
Material: 80% Polyester, 20% Polyamide

Why buy from Homezy?

Buying online can be risky these days, especially when you're buying from overseas websites. Slow shipping, no support and it's costly to return items overseas - yuck 😔

Being an Aussie owned and operated company, not only is delivery free and faster with Australia Post, but when you buy from us, you're protected as an Australian consumer.

At Homezy, we offer daily deals on products you love, friendly support, free delivery, 45 day no-fuss returns and we're GST registered ✔️

Is Homezy an Australian company?

Homezy is proudly an Australian owned, operated and GST registered company.

Our head office is in Melbourne. We dispatch orders via a NSW based warehouse with Australia Post.

How long does delivery take?

Your order will be dispatched within 1 business day. As soon as your order is sent, we will provide you with an Australia Post tracking number.

Delivery with AusPost can take 5-10 business days to metro areas. In some cases, delivery can take up to 14 business days to remote areas.

Due to COVID19, delays and restrictions are changing every day. We would like to ask for your patience and understanding during this difficult time. 

We're doing our very best to send orders out ASAP, however there are delays and restrictions that are out of our control. We aim to be as transparent as possible with our customers, you can find more info on COVID19 here.

Can I return my item?

You sure can! If you're unhappy with your item or if you change your mind for any reason, you can return it for a refund within 45 days*

P.S. Our returns facility is in Australia, you won't ever have to return anything overseas ✔️

*You can find our full returns policy here.

How can I pay?

We accept all major credit cards, PayPal, Google Pay, Apple Pay along with interest-free 'buy now, pay later' services including AfterPay and Laybuy.

Once you enter your delivery address and confirm your delivery method, you will find each payment method at the end of checkout.
Customer Reviews
Write a Review
Ask a Question
Filter Reviews:
cloths
glass
delivery
mirrors
size
everything
quality
stainless steel
bathroom
windows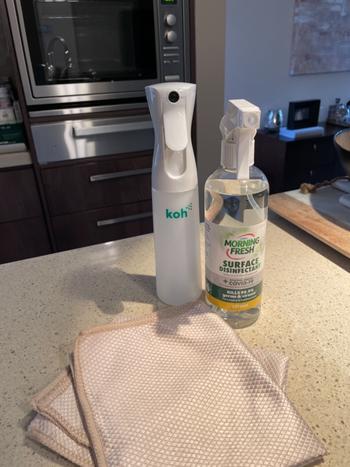 21 Jul 2021
I recommend this product
Micro Fibre Cloths
They are hands down the best cloths I've ever used. I highly recommend them to all us clean freaks
Adele I.

Australia
We really appreciate your feedback, Adele. :)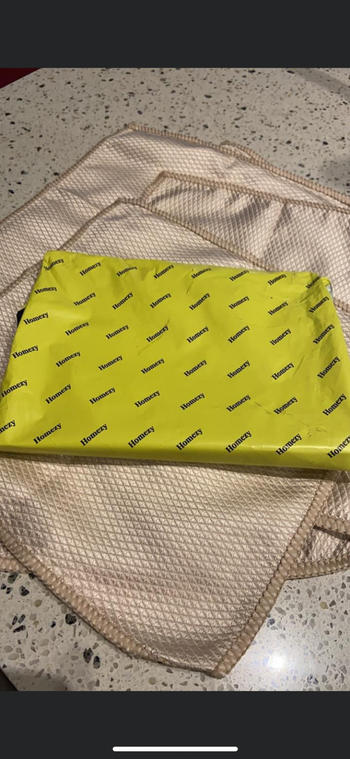 21 Jul 2021
I recommend this product
Microfibre Cleaning cloths
Couldn't wait to get my delivery. These cloths are amazing. I have a cleaning business and have to say that these cloths have made my cleaning a breeze. Highly recommended.
Debbie N.

Australia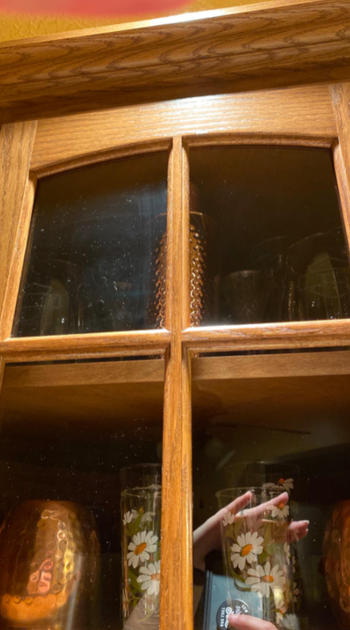 14 Jul 2021
I recommend this product
Amazing! How have I lived without them!
I was super skeptical about these. I've lived in my home for 2 years and have tried everything to get the streaks off my bay windows. There was also 2 circles where the previous homeowner had like a thermometer suction cupped to the glass. I have scrubbed those circles so many times and they would never go away. Enter these bad boys. All I had to say was WHOAAAAA. Streaks? Gone! Those circles? GONEEEEE! I wish I had taken a before and after picture. I'm super impressed. When people in these reviews say that they tell everyone they know about them, believe it. I'm going to be telling everyone about them too! The picture I attached in the feature cabinet in my kitchen. I have tried to be super careful to not get streaks in the panes, but never could get them gone. The right 2 panes are cleaned with these magical wonders (ignore the dust, that's easy to get rid of, the streaks were the issue). The left 2 are the side I had cleaned with windex a few days ago.
Amanda C.

Australia
HI Amanda, we are extremely happy to hear about your feedback with our Microfibre Cleaning Cloths. Thank you for sharing your experience and we look forward to help you more with your household needs! :)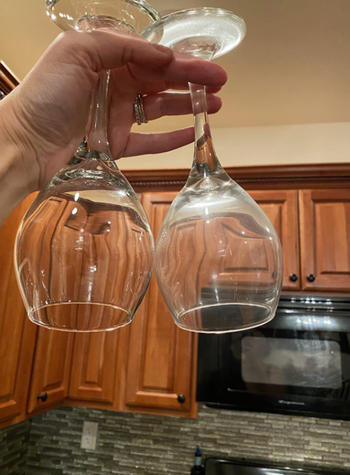 20 Jun 2021
I recommend this product
Amazing cloths
I use these cloths for everything from windows, mirrors, stainless steel and even my car. Great not using chemicals and just throwing them in the wash to clean
Julie

Australia
Thanks for your feedback, Julie!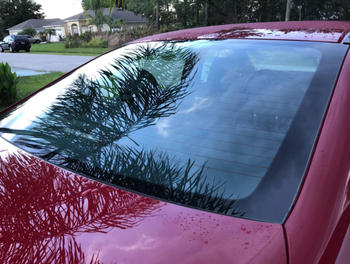 16 Jun 2021
I recommend this product
I can't believe how good these are
fantastic lives up to the promise
Wendy K.

Australia
Awesome! Thanks for your feedback, Wendy!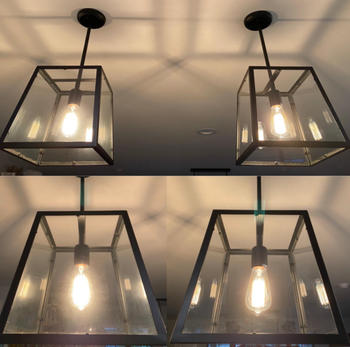 13 Jun 2021
I recommend this product
Fantastic Results
I was amazed at the results these clothes produce, I was most impressed with the results on Mirrors & all glass surfaces also fantastic on stainless steel appliances I also use them on sunglasses & reading glasses, no smears just clear vision I highly recommend and will be placing another order for more very soon.
Cheryl L.

Australia
Awesome! Thanks for your honest review, Cheryl! :)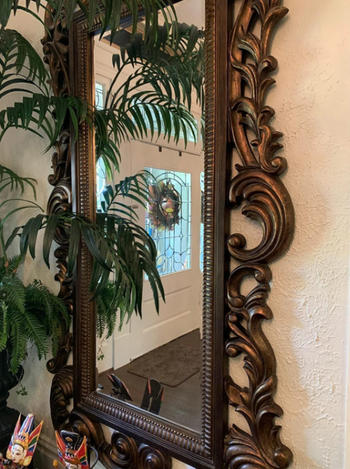 12 Jun 2021
I recommend this product
Love the cloths
Even though they are a bit small in size, they pack a punch in cleaning
Julie C.

Australia
Hi Julie, thank you for your honest opinion. We do have the larger size, 30x40cm, which you may like to consider :)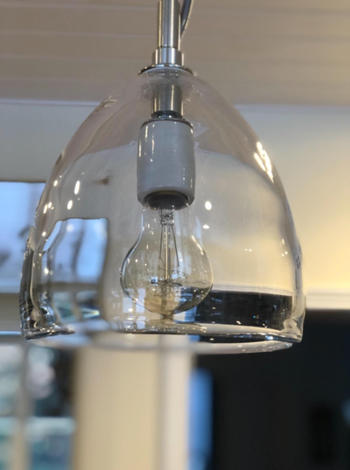 11 Jun 2021
I recommend this product
Love These
Great feel about these cloths. Pleasant to hold, unlike other microfibre. Streak free cleaning on lots of surfaces & no lint residue. Finally found what I've been looking for ⭐️⭐️
Janine D.

Australia
Glad to hear that you are satisfied with your cleaning cloths, Janine! Thank you for your feedback!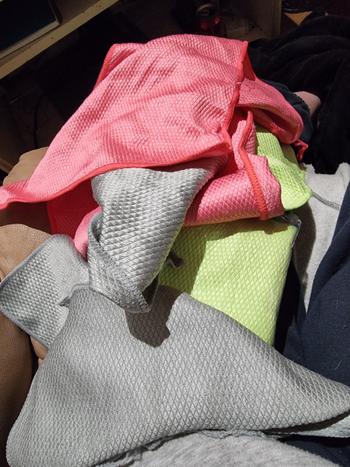 10 Jun 2021
I recommend this product
Realy good product compared to others
Very good nice easy to use unreal...
Darren G.

Australia
We are glad to hear you are happy with your cleaning cloths, Darren! Thanks for your feedback. :)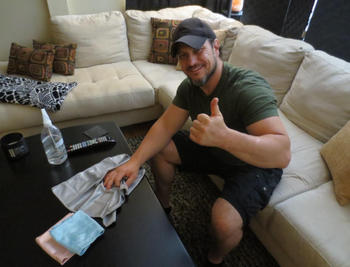 10 Jun 2021
I recommend this product
Microfibre cleaning cloths
As a cleaner I am well aware that all microfiber cloths are not created equally. I am very happy with these, they do a great job and wash up beautifully.
Kerry Q.

Australia
Thanks for your feedback, Kerry! :)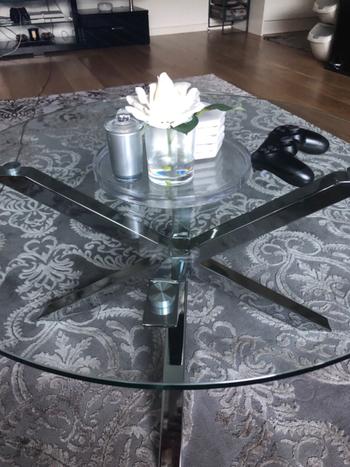 03 Jun 2021
I recommend this product
Great product
They are very good I use them all around my home
Aj S.

Australia
We're so glad that you like the Microfibre Cleaning Cloths!
26 Jul 2021
I recommend this product
Amazing
I have been cleaning for a long time we have cottage accommodation and these cloth are just amazing on glass and windows :)
25 Jul 2021
I recommend this product
Microfibre cloths
Omg I couldn't believe how well they work. Definitely the best thing in my cleaning cupboard
Katie R.

Australia
24 Jul 2021
I recommend this product
Just used
Cleaned my back double glass doors 10 years overdue perfect result so happy
Maree B.

Australia
24 Jul 2021
I recommend this product
Microfiber cleaning cloths
Delivery was very quick. I was very surprised how well these cloths cleaned everything from showers, mirrors even my stove top which is black glass. The quality is very good and they are easy to wash. Everything was sparkling. Absolutely lov them!!!
Luby K.

Australia